A four-day Finance Lab titled 'Finance Lab for Identifying and Catering Financial Issues Amidst COVID-19.' was organised by Kathmandu University School of Management (KUSoM) in collaboration with Idea Studio Nepal from November 27 to 30, 2020 on Zoom. The finance workshop was conducted by a team of experienced lab masters and saw the participation of professionals who are directly or indirectly handling the finance section of a company.
The finance lab highlighted the impact of financial issues faced by business companies because of the pandemic. The participants addressed the problems they were facing financially during the workshop so that its long term impact could be reduced or eradicated.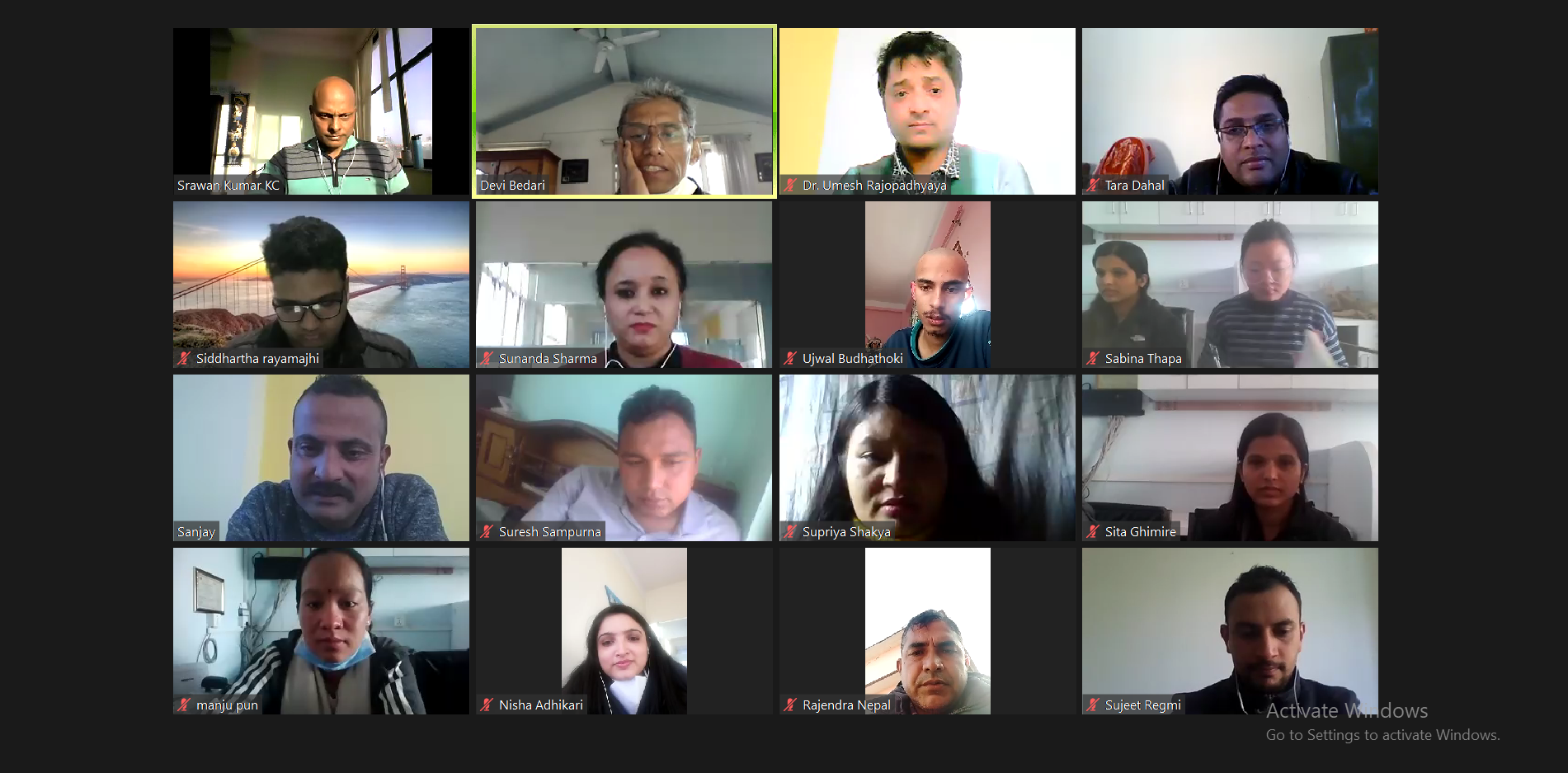 Professionals from educational institutions and businesses (start-ups) from different parts of Nepal took part in the Finance lab. The entire program is a part of Building University Capacity to Support Business Incubation in Nepal (BUCSBIN). The Finance Lab also featured keynote session by well-known business personalities such as Sanjib Subba, CEO at Nepal Electronic Payment Systems (NEPS), and Rajani Thapa, Managing Partner at Creative Touch.
The participants shared that the Finance Lab workshop was helpful, interactive and fruitful. They valued the feedbacks sessions, keynote sessions and teamwork experience between fellow participants.