With the aim is to uplift financial independence, responsible and practical saving methods, good financial decision-making and money management skills 'Workshop on Financial Literacy to Women Tempo Drivers' on December 14, 2020, at the Bank's head office, Babarmahal was held. This was initiated by Partnership For Prosperity, a Joint Project of Prabhu Bank and Idea Studio Nepal. 
Fifteen women Safa tempo drivers were part of the informative session. Financial Literacy booklets and financial literacy curriculum were also distributed to them for future reference. Ten women Safa tempo drivers were also handed over individual QR Codes for their tempos and PPE wrapper to encourage safe financial transactions through digital methods and travel during the COVID-19 pandemic. 
The impact of the workshop was evident and the participants shared how this workshop supported them to retain the knowledge. "I always wanted to save money, but due to weak financial condition, I assumed it was not possible. Now through this workshop, I learned that saving even Rs 10 per day can be substantial," said Shanti Chettri.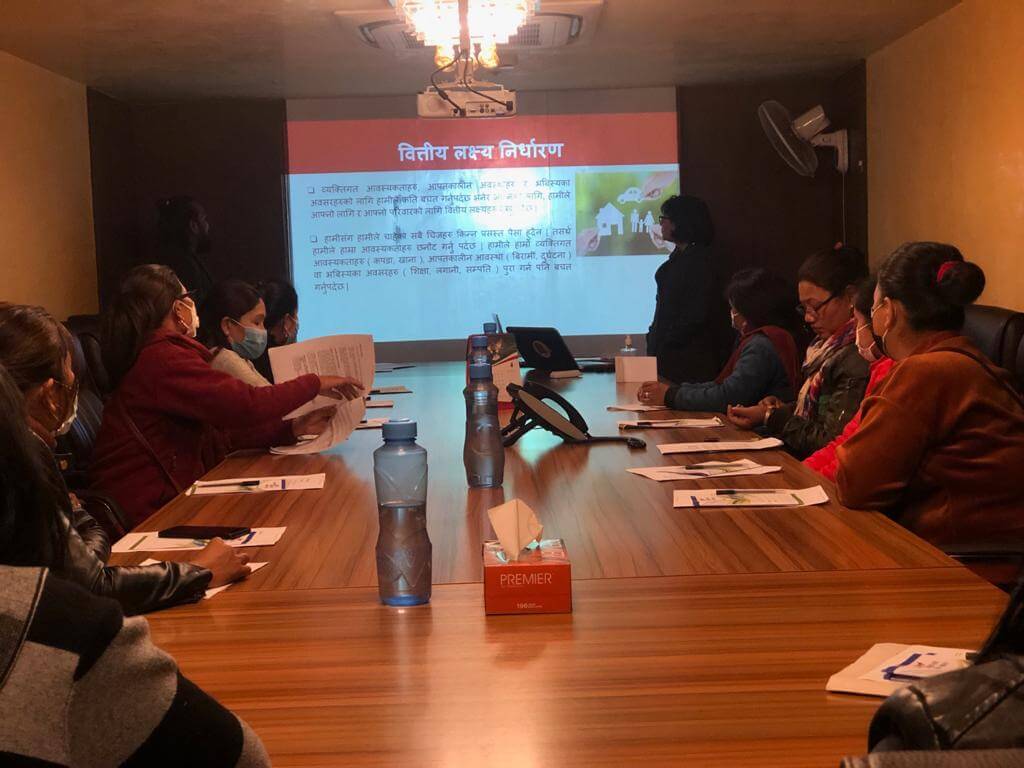 Another participant mentioned, "I could never fathom the use of digital banking and felt it was not a safe medium, but now I understand how convenient it is to use. From now on I will pay my daily utility bills without stepping out of the house." Sharmila Khadka.
On the other hand, Binda Thapaliya did not know what financial literacy is, but now she understands the importance. "I will make sure that I will also educate my peers about it."