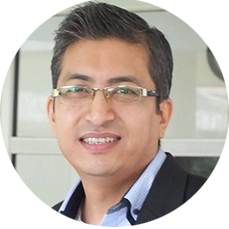 Mr. Rupesh Krishna Shrestha
Knowledge Director and Co-Founder
Assistant Professor of Entrepreneurship and Marketing, Kathmandu University
Rupesh has broad experience as an Assistant Professor and visiting faculty of more than nine years of progressive professional experience in design, implementation and supervision of education, training, and research projects in the field of entrepreneurship and marketing at the graduate level. He is the chief architect for the Idea Studio Lab Based Incubation Curriculum. His specific areas of expertise include New Venture Creation, Entrepreneurship and Innovation, Consumer Behavior, Product and Brand Management, and teach these courses to MBA students at Kathmandu University School of Management. His research interests are in entrepreneurial development models, entrepreneurial ecosystems, consumer behavior, and branding. He is currently involved in entrepreneurship education programmes with Oulu University, Finland; and MIT, USA.
He finished his MPhil in Management and eMBA from Kathmandu University School of Management and his BSc from University of Nebraska at Kearney. He is also a founder member of Nepal AgriBusiness Innovation Center and director in different social organizations and startup companies. He also coaches and mentors startup companies on a regular basis. He is also involved with different companies and institutions as investor, advisor, mentor, and a board member.