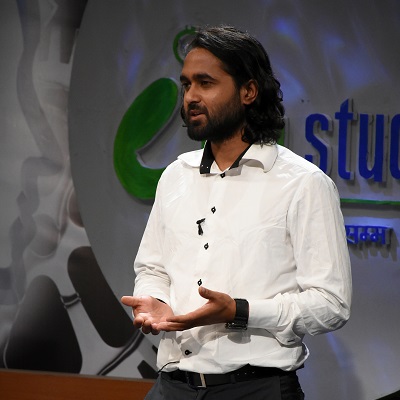 Anil Neupane
Idea: Horticulture
Kathmandu
Industry : Agriculture
Investment Required: Rs. 2,000,000

Our goal is to realize the opportunity that horticultural development offers of meeting the food needs and improving nutrition and human health, while providing opportunities far diversification of income and consequent economic and social advancement to the country. We are planning to produce Avocado, Kiwi, Ground Apple, Pomegranate and Black Plum applying my knowledge, skills and technologies.
It's the action, not the fruit of the action, that's important. You have to do the right thing. It may not be in your power, may not be in your time, that there'll be any fruit. But that doesn't mean you stop doing the right thing. You may never know what results come from your action. But if you do nothing, there will be no result. Initially for the product promotion and marketing, we will provide sample pieces to the targeted product hub centers, create stalls in various places and giveaway sample to the people, Online promotion and advertisement is mandatory these days so we'll be promoting through social networking sites and online news portals and will also distribute pamphlets giving information about the products.
Targeted customers are mostly to belong from prosperous family and who are health conscious and have proper knowledge about the proposed fruits. Our proposed products have very high demand in the market but we are unable to meet it and have been importing. We are planning to sell the products to fruit whole sellers, retailers, shopping centers, farmers market, hotels and restaurants. The proposed products are easily available in the market for only about 4 to 5 months, its price increases by 70% to 80%. The products are easily available from August-January. People usually consume the products for its taste and its rich nutritional values. Main competitors of our business are the imports that are being made and some organic farms here in Nepal mostly operated by foreigners. Despite being an agriculture centered country, our production still is based on primitive practices. Having said that, the market itself is not too open in trading new materials in Nepal. Other factors that hinder growth are non-availability of market, different requirements of materials and lack of expert manpower and material and constant roadblocks and strikes are hurting the existing practice immensely. With the growing craze of high rise buildings and business centers in Metropolitan cities which are actually equipped with material and manpower, are missing out on it and the actual farmers live far away from the market that demands such products. Our experience with these crops have been trial and error all the way. We started off small with few samples at our kitchen garden and the results have been very encouraging. .Since we could manage such results with very little effort and in a not so farm friendly conditions we are confident that if provided with right resources we will be able to produce and reach our target.