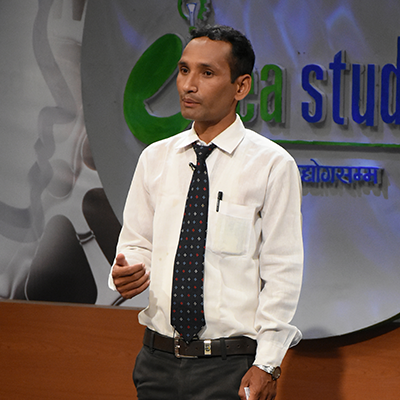 Chin Bahandur Nepali
Idea: Brass Metal Recycling
Purnima Bhada Udyog
Kaski
Industry : Manufacturing
Investment Required: Rs.2,400,000.00
Purnima Bhada Udhyog is a startup business offering brass utensils for the market of Kaski Baglung and Syangja. In its initial phase, the business will be focusing on the production of bowls and karuwas to fulfill the growing demand in respective areas. Over the years, demand for brass utensils have increased compared to the ones made out of steel, hence, the firm wishes to meet the increasing demand with the motive of generating a good return on its investment.
The value offered by the products includes aesthetics, durability, cultural value, purity and customization. What makes the firm's products unique compared to its competitors is selling through door to door salesmen along with the added feature of customization to satisfy individual tailored needs.

Vision And Mission
Purnima Bhada Udhyog's goal is to help people understand the importance of brass utensils making it an important part of not just their kitchen items but also as a vital decorative component. The vision of the company is: 'to establish brass utensils as important items of daily use with the motive of preserving cultural values associated with it'