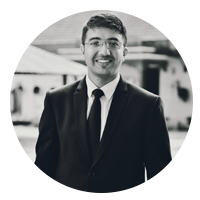 Pradeep Parajuli
Principal / Managing Director
Liberty College
Pradeep is an educator, strategist, entrepreneur and marketer who believes in empowering the
young people to result in being creative and innovative in order to provide the solutions and
contribution for human mankind. Pradeep's contribution in youth empowerment has been a
journey of 14 years with his own involvement in not for profit organizations, social enterprise,
private organization, government organizations and his own initiation in establishing an
enterprise. He is recognized in designing the programs for youth to enhance various skills
beyond the curriculum.
He has been the faculty of marketing to business schools of the country. He also worked for
reputed companies as a marketing strategist in the past. He focuses on mentoring young people
to have a meaningful life and contributing to the community.
He graduated from Shinawatra University, Thailand with an MBA (Marketing) in 2016. He is
currently principal and managing director of Liberty College, Anamnagar, Kathmandu. He
worked in various educational institutions of Nepal in different capacities prior to joining Liberty.
He loves reading books, writing, playing music and watching drama in his free time.