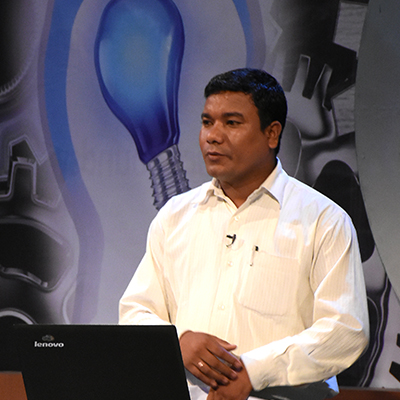 Surat Bahadur Bhul
Idea: Animal Collection Center
Namuna Krishak Goat Farm
Address: Sanfebagar 3, Accham
Industry : Cattle Farming
Investment Required: Rs. 3,337,950
The business has successfully operated for the last three years, starting with 25 goats and currently holds 65 goats. Due to the high demand which the company has not been able to fulfill, it plans to expand its capacity by purchasing more livestock to increase its capacity to fulfill the demand. The projected sales for the first year is Rs 89,27,800 and Rs 1,51,03,000 for the second year. The business is seeking a loan of Rs 25 lakh which would be used for the purchase of the goats, khasi and boka. The capital requirement for half amount of livestock required for the first year is Rs 33 lakh, which would be covered by the loan of Rs 25 lakh and an investment of Rs 7 lakh by the proprietor himself.
Objectives
1. To sell 150 goats, 100 khasiand50bokaon average every month
2. To sell 200 goats, 200 khasi and 100 boka during the dashain time.
3. Streamline its livestock rearing process to ensure a smoother fulfilment of demand according to seasons. Management Team
The business is run by Mr. Surat Bhul and currently has four other employees including a veterinary expert, a person to interface with the market and two goatherds. The business would need to employ three more workers to handle the increased capacity of the firm.
Sales/ Market Analysis
The business would cater to the demand from Accham with a population of around 3.5 lakh (estimated from 2011 census) with the major markets being Sanphebagar, Mangalsen (the district headquarter), Jaigadh, Bayalpata, Mujabagar, Thati and Kamalbazar. The major purchasers would be local butchers, hotels and the army camp with rest of the demand coming from locals which peak during the seasonal festivals of dashain and the various tihars. There is also a demand for bokas for the purpose of bali.
The business would also target the markets of Pokhara and Kathmandu during the festival periods of dashain where the demand for 2015 was estimated to be around 45,000 goats.