IDEA STUDIO
Idea Studio is a platform to turn promising ideas into solutions and ultimately ignite social change and unlock potentials in favor of entrepreneurship through innovation. The process starts with calling for innovation ideas across Nepal, which is shortlisted and mentored by renowned business leaders at KUSOM-Idea Studio, the first business incubator in Nepal, at the premises of Kathmandu University School of Management. The best ideas nurtured at the Business Incubator is showcased on primetime National Television in the form of reality show, where business leaders and investors interested in the ideas, partner and invest with innovators to put sustainable solution in place.
Ideators Season 4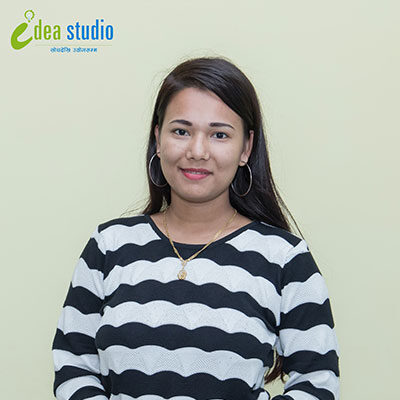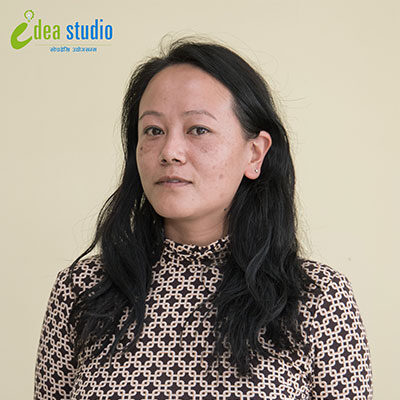 Ang Dolma Sherpa (Winner, Greenovation)
Season 4 Ideators
News
Prabhu Bank Ltd. and Idea Studio Nepal have officially launched the jointly initiated project 'सहयात्रा समृद्धिको-Partnership for Prosperity' by handing over Rs 1,00,000 to ten female Safa tempo drivers on September 22, 2020.The relief loan scheme for economic recovery is […]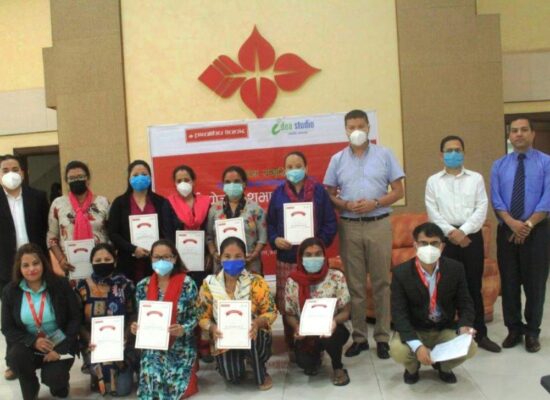 प्रभु बैंकले 'सहयात्रा समृद्धिको' कर्जा याेजना संचालनमा ल्याएको छ । नेपाल राष्ट्र बैँक, सहुलियतपूर्ण कर्जाका लागि ब्याज अनुदानसम्बन्धी एकीकृत कार्यविधि, २०७५ अन्तर्गत आइडिया स्टुडियो नेपाल सँगको सहकार्यमा बैंकले यो कर्जा ल्याएको हो । यस कर्जा योजनाअन्तर्गत पहिलो चरणमा बैंकले काठमाडाैँ […]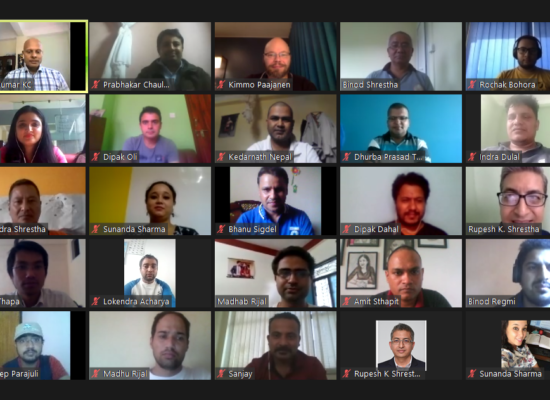 A four day Education Lab titled 'Education Lab for Identification and Efficacy of Alternative form of Teaching Learning Amidst Covid-19' was organised by Kathmandu University School of Management (KUSoM) in collaboration with Idea Studio Nepal from September 17 to 20, […]
See More
Knowledge Partner
Kathmandu University School of Management  is the no.1 business school in the country which believes in quality education.
Eco-Impact Partner
WWF is the world's leading independent conservation organization originated from Switzerland in 1961 and currently running in more than 100 countries across six continents. The program started with conservation of wildlife to broader concept of building a future where humans can live in harmony with nature. WWF has created 1,480 eco regions that categorize the world into its natural ecosystems. Nepal with Bhutan, northeast India, southeast Tibet and northern Myanmar, falls under the Eastern Himalaya region housing the threatened species Snow Leopards, Bengal Tigers and One-horned Rhinos.
It was in 1967, WWF initiated WWF Nepal with a rhino conservation program in Chitwan. To keep up with the evolving face of conservation and environmental movement, WWF Nepal's focus progressed from its localized efforts in conservation of single species in 1960s, integrated conservation and development approach in the 1990s, to a new horizon of landscape level conservation encompassing national, regional and global scales of complexity in early 2000s.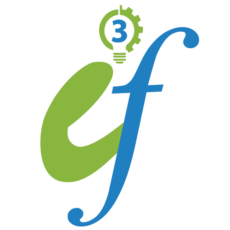 Investment Partner
Idea Impact Investment Fund