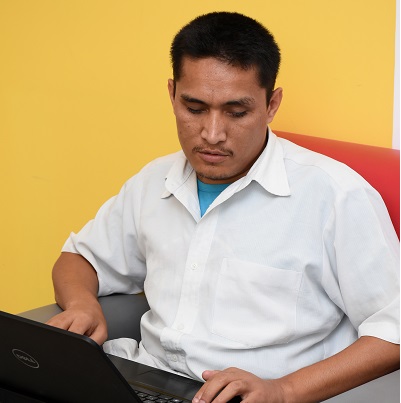 Dirgha Bahadur Khadka
Idea: Connecting Ad's for Website Creation
Industry : Website
Investment Required: Rs. 624,000
Business Description:
This business plan presents well thought out view regarding the business prospective of an online newspaper site. The online newspaper site is tentatively titled as "Hamrosansar.com". Through this online site this business aims to provide a friendly platform for visually impaired users. Generally, there is lack of a proper online news site for visually impaired segment of the society that could read out the news contents as per the user's requirement. Product
Online news site is the product which will provide the service of reading out the latest news, events, ads and information. The text to speech software will help create an interface between user and the online news site. This type of text software is generally there in a 'Windows' software. For example, jaws, NBDA to name a few. The site will be designed in such a way that it will not only read the heading of the news unlike the existing online sites for visually impaired, but also will read the contents under the heading. Generally, the sites developed for visually impaired section does not have the option to read the contents if the files are in a '.pdf' format or hidden under a link.

Objectives:
 To earn income through subscriptions and advertisement.
 To generate revenue of NRs 1,00,000 in first year.
 To increase 5% of net profit every year.
 To make the life of visually impaired better.
 To create a user friendly website that understands the needs of the customers.
 Yearly publication of new books.
 The objective is not just to earn profit but also to share certain amount of profit in social services creating better society.
Industry Analysis
In Nepal online news sites are mushrooming. Onlinekhabar.com, setopati.com, ratopati.com, ekantipur.com, annapurnapost.com etc are some of the famous online sites to name a few. But there has never been a site especially focused on the visually impaired segment of the society. There are some online sites which assist the visually impaired but they only read out the heading and not the entire content. So there is really a gap in the market that is up for grabs.
Market
With the advent of internet, wireless technology and smart phones general people have very prompt access to latest news and events. But the visually impaired section of society is mostly dependent for receiving information. Development is not ultimate until all the groups or sects of the society move together. What if the visually impaired segment could also access information as promptly as the general people did? According to the census report of 2011, there are almost one lakh visually impaired/ low vision people in Nepal, including elderly people who are gradually losing their vision. Amongst these one lakh blind people forty thousand are literate. As the total population of Nepal is in increasing trend this segment of people is also likely to increase in proportion.
___________________________________________________________________________________
Future Endevours
In near future, "Hamrosansar.com" aims to work along with other social organization for the promotional sake. This business will promote their such organization's newsfeeds at free of cost and they will also reciprocate by promoting our news site. "Hamrosansar.com" will be especially interested to build relations with social organizations working in the field of eye care, for example, Tilganga hospital, Anthropose and so on.