IDEA STUDIO
Idea Studio is a platform to turn promising ideas into solutions and ultimately ignite social change and unlock potentials in favor of entrepreneurship through innovation. The process starts with calling for innovation ideas across Nepal, which is shortlisted and mentored by renowned business leaders at Idea Studio Nepal. The best ideas nurtured at the Business Incubator is showcased on primetime National Television in the form of reality show, where business leaders and investors interested in the ideas, partner and invest with innovators to put sustainable solution in place.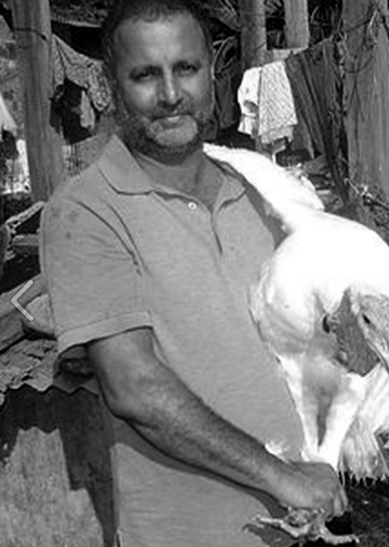 Rajendra Adhikari Poultry Farmaing
LOAN ASSISTANCE OF (50 LAKHS)
BY RASTRIYA BANIJYA BANK & MEGA BANK

Rajendra Adhikari Shares his story,
"
I have been in the business of breeding and selling poultry for last 12 years. Thus his business model not only benefits me but is also providing income generating opportunities at the grass-root level of the community. Many other local poultry farmers are also able to sell their chickens using my channel. Idea studio has helped me grow by business in and alarming rate.
News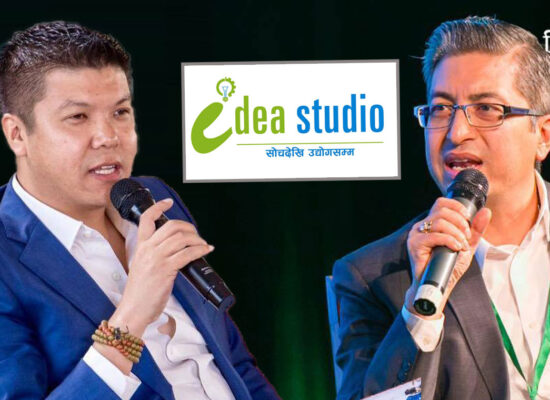 – शिलापत्र संवाददाता | मंगलबार, फागुन ३, २०७८ तपाईंलाई कुनै आइडिया आएको छ ? त्यसलाई व्यवसायमा बदल्न झन्झट भइरहेको छ ? लगानी पर्याप्त छैन ? प्रशासनिकलगायतका विभिन्न समस्याहरू झेल्दै हुनुुहुन्छ ? यदि यसो हो भने आइडिया स्टुुडियो सारथि बन्न सक्छ । कसरी […]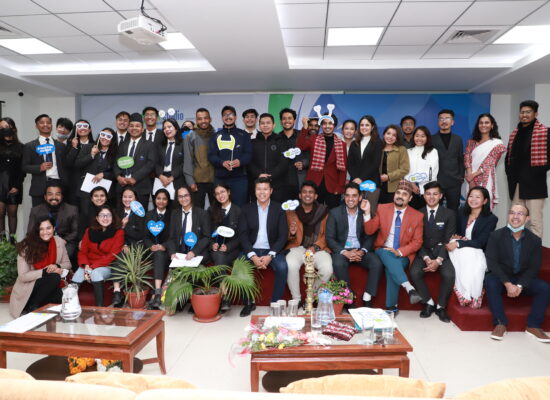 क्यापिटल नेपाल काठमाडौं । प्रगतिशील रुपान्तरण तथा व्यावसायिकता प्रवर्द्धनको क्षेत्रमा क्रियाशील आइडिया स्टुडियोले 'कलेज आइडिया हन्ट २०२१' मंसिर ४ गते सम्पन्न गरेको छ । पाठलाई प्रसंगमा बदल्ने उद्देश्यसहित आइडिया स्टुडियाले २०१४ देखि कलेज आइडिया हन्ट सुरु गरेको हो । […]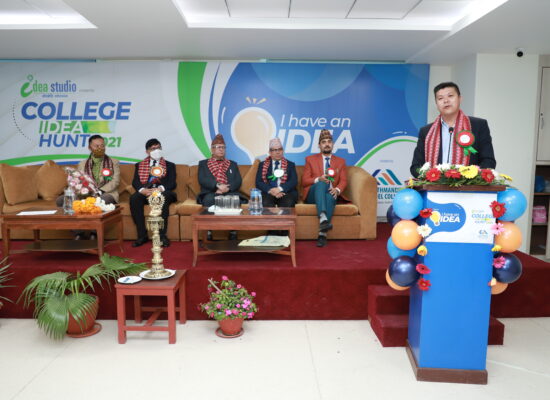 – शिलापत्र संवाददाता | मंगलबार, मंसिर ७, २०७८ क्याम्पसमा अध्ययनरत युवाहरूलाई लक्षित गर्दै आइडिया स्टुडियोले आयोजना गरेको कलेज आइडिया हन्ट कार्यक्रमअन्तर्गत 'आई ह्याभ एन आइडिया– २०२१' नामक कार्यक्रम सम्पन्न भएको छ । ४ मंसिरमा सम्पन कार्यक्रममा २ सय आवेदकमध्ये तीन जना विजेता बन्न […]
See More
Policy Partner
Nepal Youth Council Nepal (NYC) is a government entity working in youth mobilization and empowerment. As a Policy Partner, it contributes to the entrepreneurial ecosystem by co-creating youth-friendly policies at the national and provincial levels. Idea Studio Nepal is partnering with NYC to establish incubation hubs in all seven provinces. It is currently working on launching the first Youth Innovation and Incubation center in Province 1 and 3.
Eco-Impact Partner
As a partner, WWF Nepal supports and promotes 'Greenovation', a business idea solving the environmental challenges, directly or indirectly, using eco-friendly solutions. WWF Nepal has been an active partner throughout the process of business idea shortlisting, to live audition in College Idea Hunt, mentoring, judging in the TV Show.
Banking Partner
Prabhu Bank is an 'A' class commercial bank. As the leading banking and financial service group in Nepal, it offers the full range of banking and investment services for personal and corporate customers, backed by a team of highly motivated, young and dynamic professionals. As the Banking partner, it helps selected entrepreneurs with access to financial knowledge and investments.
Knowledge Partner
Kathmandu University School of Management (KUSOM) as the Knowledge Partner contributes by creating entrepreneurship-related knowledge through research and collaboration. Professors and researchers at KUSOM have created an entrepreneurship curriculum customized for nepali entrepreneurs.
Knowledge Partner
Tribhuvan University School of Management (SOM) is an autonomous institution formed by Tribhuvan University under the Faculty of Management. SOM-TU has been implementing four courses (MBA, MBA Global leadership & Management, MFC and MBA-IT) with a professional touch with the huge support base of academically qualified faculty members with wide exposures and experience.As a the Knowledge Partner SOMTU contributes by conducting research and collaborating to create entrepreneurship-related information.
Investment Partner
Idea Impact Investment Fund as the Investment Partner focuses on investing in businesses that creates a socio-economic impact in the society. It is the sister company of Idea Studio Nepal. The company primarily focuses and prioritizes impact investment in companies that are socially responsible, environmentally conscious and led by women.
Broadcasting And Production partner
The SPACE 4K Television is an innovative satellite television based on infotainment. Established under company Act 2063, and being licensed by the Department of Information and Broadcasting, GON, SPACE 4K television is delivering broadcast from mid- Baneshwor, Kathmandu. Carried on with advanced 4K technology and skilled professionals, it has a keen focus into the under pressed issues of the society. It broadcasts factual news and programs grounded on in-depth research. Excavating history, enriching the present, and seeking the potentialities of bright future its mission. It aims to establish bias less perspective and set the global standards in the field of journalism.
Online News Partner
Shilapatra.com is a leading online news portal of Nepal. As the online news partners, Shilapatra news is doing its part to develop the entrepreneurship ecosystem in Nepal by covering and publishing meaningful and informative stories on entrepreneurship among the general population of nepal on a regular basis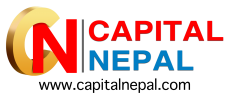 Capital Nepal is a business magazine and online news portal in Nepal. As the Ecosystem champion it is dedicated to creating awareness among the general population of Nepal by covering inspiring stories of entrepreneurs and the entrepreneurship process. To date, the capital nepal news website has amassed more than 1 million page views. Capital nepal magazine is circulated in 108 corporate offices.
Radio Audio is one of the most popular radio stations in the country and provides the listeners information and entertainment. As the ecosystem champion, the radio station broadcast engaging stories of innovative entrepreneurs through interesting interviews and radio talk shows namely 'Khudulee.com' which is transmitted in more than 130 radio stations across Nepal.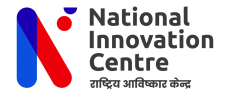 National Innovation Centre (NIC) is a nonprofit sharing organization that is dedicated to creating a culture of research and innovation in Nepal. As the ecosystem champion it works closely with Idea Studio Nepal to develop innovative technologies and help in taking the technical innovative products of NIC to the market.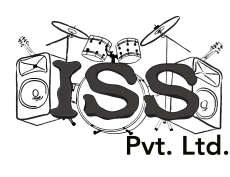 Technical Champion
ISS (International Sound Service) was established in the year 1990 and has been working in the field for over 25 years now. ISS grew from providing radio services all over Nepal to providing sound and light services to people from various sectors. Currently, ISS has grown to a company that is able to provide event management services through its well-organized and skilled team. The niche of the organization is the perfect blend of modern and hi-fi equipment, imported mainly from the USA, Mexico, Germany, and Spain handled by skilled professionals who have over 20 years of experience in the field. ISS believes in making the services available to all people and intends to overcome the cost barrier by providing services at a reasonable cost.
Industry Champion
Nepal Swiss Chamber of commerce and Industry has been established to promote the existing friendly ties between the two countries Switzerland and Nepal and create a new platform to develop new trade opportunities that benefits both nations in terms of business, culture and social exchange of knowledge and ideas.
Academic Incubator Champions
Kathmandu Model College (KMC) established in 2000 right in the heart of the capital city. Bagbazar has carved out for itself an enviable niche at the summit of the best colleges in the country. KMC has earned its place of the price through the vision and dedication of a team of academics and professionals who have promoted it, the skill of its panel of professors who possess cutting edge knowledge in their fields, and, above all, the brilliance of its students who have been consistently turning in sterling performance every year. 
Global Academy of Tourism and Hospitality Education (GATE) is one of Nepal's leading hospitality colleges. Located in Mandikhatar, Kathmandu, it is the first college in Asia to provide a Swiss degree. GATE is also the first academy in Nepal to win an international award at the World Hospitality Award, Most innovative training program in 2011.

NOVEL ACADEMY was officially registered as Novel Academy Kaski (P) Ltd. with Nepal Government Company Registrar Office as an academic cum consultancy institution on December 2, 2002. Novel Academy aims to encourage students to be confident and competent in the modern world, with vast changes in economic, social and organizational challenges that are rapidly happening daily across all borders of the world. We believe that high academic standards, along with knowledge gained, will enhance a student holistically and make her/him a marketable commodity in the world of work in the future.
Established in 2058 B.S. as the higher wing of the triumphant United Academy, United College (UC) is centrally located at Kumaripati, Lalitpur. The college is established to offer courses on business studies and humanities through a scientific and discipline approach.The college strives to equip students with the latest insight into the competitive world by making them more sensitive, sensible and responsible.


Academy of Culinary Arts & Hospitality Management (ACAHM) is an employment based Hospitality training college. Academy of Culinary Arts & Hospitality Management (ACAHM) is affiliated to Culinary Solution Australia International (CSAI) and approved from Ministry of Education, Nepal. ACAHM is providing an array of Australian vocational education in Nepal.The Academy of Culinary Arts and Hospitality Management aims to produce professional chefs who are job-ready for a successful career in prestigious hotels and restaurants, both locally and internationally.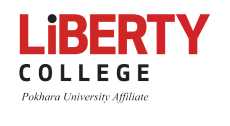 Liberty College was established in 2009 A.D. The college is providing education to their students in management stream. The courses are managed by Pokhara University. Liberty College has a mission to develop the students' career by providing good education. It is located at Anamnagar in Kathmandu.Liberty College provides a good foundation that prepares them for various professional paths, such as management, banking, business, or even pursuing their own entrepreneurial ventures.
Idea Studio Nepal Enabled Business